A Comprehensive Funeral Planning Checklist
Thursday, June 1, 2023
If you want to get anything right, it's planning your own funeral
It's obviously a very important task in its own right, but it's also something that you'll only ever do once, and you certainly won't be around to fix any mistakes if you were to miss something in your planning.
That's why a comprehensive funeral planning checklist is an important document to have on hand to guide you through the process.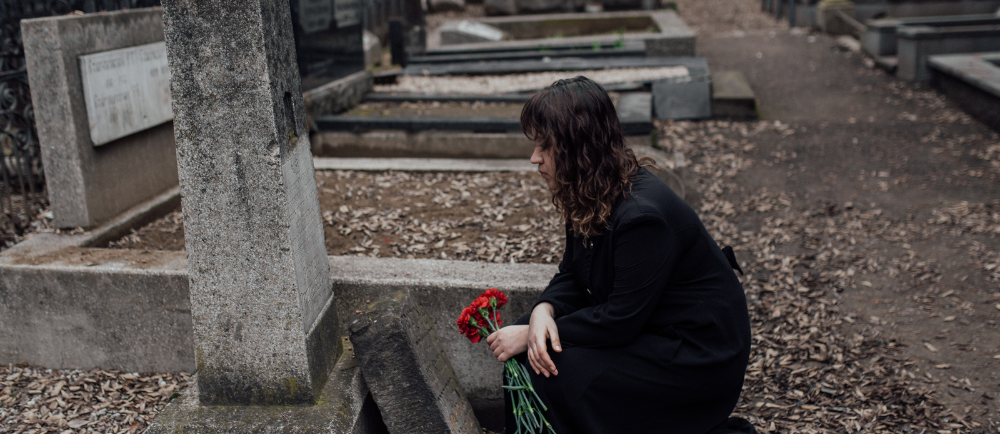 A funeral is a very challenging time for your loved ones and leaving the planning to them after you pass can make the circumstances even more difficult.
To take the lead and plan your own funeral not only makes the grieving period easier for your loved ones, but it also ensures that you get the send-off that you want, without leaving behind any financial burden.
It's also a great way of relieving them of responsibility, especially if there are sensitive family dynamics or you have any specific preferences.
It's a big relief for family members to know you are getting exactly what you wanted, and can be quite healing for them to feel they are able to carry out your wishes exactly as you've instructed.
On the flip side of this, it helps put a stop to meddling Aunt Mary or bickering family members, as you have made clear your desires for your funeral, and we, as your funeral directors, ensure it goes exactly as you have planned.
Aside from reducing the financial and emotional burden for your family, it's interesting to note how many people feel empowered and energised once they have made their own arrangements.
There is something about facing up to the unavoidable fact that we all must die eventually, that can provide a sense of freedom and surrender that allows them to then focus more on living.
And for those who simply love to be organised and have everything in order? Planning your funeral provides what is perhaps the ultimate accomplishment in organisational prowess, and allows you a final say in how you are to be remembered.
If you are considering planning your own funeral, let us help guide you with our comprehensive funeral planning checklist.
The Basics of funeral planning :
As with organising anything in life, planning and research is key.
This way you can look into multiple options and decide what works best for you. Although this is your own funeral plan, you can always involve those close to you in the planning process if you believe it will benefit.
We can be a little hesitant to discuss these things with our loved ones, but it's actually super important, and it can tell you a lot about someone.
Regardless of whether you're planning a funeral or just talking about death and dying, it's very important we have these conversations with the people we love, and share our wishes with those who matter.
Before delving into the nitty gritty of the planning, there's a few basic questions you should ask yourself in order to get a rough idea of what you actually want.
Location. Where do I want my funeral to take place?
Do I want a religious or a non-religious funeral?
Do I want to be buried or cremated?
Leading on from this, what internment do I want? (e.g. traditional burial, mausoleum, columbarium, scattering, etc.)
Do I have a funeral director I can use?
Are there existing graves/deceased family to consider?
Have I spoken to family who might like to contribute ideas/have input?
Who will be responsible for carrying out my wishes?
Are there any specific rituals or religious elements I would like to include?
Do I have funeral insurance or a pre-paid funeral plan?
What is my budget?
By answering these questions you can narrow down your options so that you can focus on getting the most out of your service.
Your Funeral Director
Location is a priority, so you want to choose a funeral home close to where you live, and of course, close to where you intend to have your funeral etc.
If you're planning on moving anytime in the future, you will need to take this into consideration.
At Glen Funerals, we have two locations across northern metropolitan Melbourne, with branches at Rosanna and Whittlesea, which is another reason locals use us for their funeral planning.
As your funeral director, it is our job to help you the right packages and payment options to suit your needs.
We will guide you through all the necessary steps in your funeral process, from taking care of the planning and arrangements, through to the enactment of your wishes upon your death.
When you plan your funeral with us, you can have peace of mind in knowing everything will be looked after exactly as you have planned.
Funeral Services
There are multiple options regarding funeral services and you can talk with your funeral director about what suits you best.
Whether you want a traditional funeral with strict religious observations, or a direct cremation with no attended funeral service, the choice is entirely yours and we can assist with all types of arrangements.
Here's a list of some of the most popular funeral services.
Traditional Funeral - A service is held at your home, a chapel, or a church where your body is present. Those close to you will attend and pay their respects and eulogies will be shared.
Memorial Service - This is where your loved ones meet to celebrate your life, as your body isn't present it can be held any time after your funeral at anywhere you want. For example, you may ask your friends to meet at your favourite pub to remember you.
A Graveside Service - This is where a minister delivers a speech at your burial site and your loved ones put flowers and soil on your casket.
Where the Funeral will take place?
Again you have multiple options here and you get your funeral director to assist in arranging for a place on your behalf.
It's most common for a funeral to take place at a funeral home or church, but there are plenty of other options.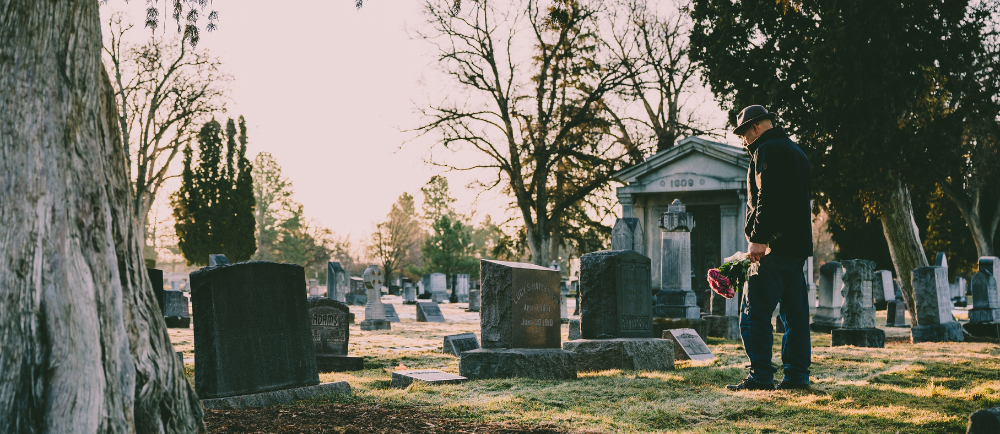 You could arrange to have your funeral take place at a cemetery, your home, a pub, a hall, or the beach, for example.
You may even want your funeral to take place at multiple locations on the day e.g. your funeral might start at your home and then proceed to a church where another service will occur.
You funeral director will assist you to figure out what type of funeral service you would like to have, and the legality and logistics of your choice of location or locations.
Personalising your Funeral Service
The best part of being in control of your funeral is that you have freedom in determining the special elements that will best commemorate your life and legacy.
Many arrangements can be done through your funeral director, however you may ask your loved ones to provide some things to make your service special.
Some of the things people like to add to their funeral service are:
Coffin or casket
Clothing/personal care
An officiant, this could be a family member, a funeral director, a celebrant, a minister etc.
Pallbearers and a procession
Eulogies, you could ask close people in your life to give a speech in your honour
Readings or poems
Flowers
Religious elements or rituals
Music/hymns
A photo wall and/or video slideshow
Catering
Memorabilia from your life
Choice of hearse and family transport
Catering
Donations
Video streaming
As you're planning your funeral you also have the say in who gets an invite to your service, and who is not permitted to come.
It's a good idea to make this known to a few people closest to you, as well as your funeral director.
Informing Others
Once your checklist is complete and written down, it's best to let those closest to you know about your plans.
Although it can be a challenging conversation discussing your own passing, take solace in the fact that by letting your loved ones know your plans, that you're putting them in the best possible position when the time inevitably comes.
Keep your checklist in a safe place, for example, packaged with your will.
However, do not attach it to your will as this can make it no longer legally binding. Be sure to make copies to give to people you trust once you've informed them of your plans and of course, speak to your funeral director about any questions or concerns you might have throughout the process.
Download the Comprehensive Funeral Planning Checklist.
To make it easier for you to plan your own funeral, we've put together a comprehensive checklist that covers everything you need to know in order to plan your own funeral.
Feel free to print this off to show your family and close friends and bring it along to your meeting with our funeral planner to ensure you have everything you need.
Considering Planning Your Own Funeral?
At Glen Funerals, we can help you plan your own funeral and be remembered the way you want.
Contact us today on 1800 260 444 or head over to the contact page to submit an enquiry.
Previous Posts
The Significance of Cremation Urns in Different Cultures Throughout history, cremation urns have played a significant role in funeral traditions across the globe. Serving not just as vessels for t...