What Do People Really Want From A Funeral Director?
Monday, May 29, 2023
"What do people want from a funeral director?" It's an interesting question to pose.
It's also a very interesting question to ask yourself, and think about what you might want from a funeral director.
At Howard Squires funerals, we are always seeking answers to this question, and while there are some consistent answers, there's often a few surprising insights as well.
The contrast between answers is often based on the individual's preferences and needs at what is generally and incredibly sensitive and harrowing time.
Every client family is different, and therefore it is no surprise that their needs can differ too.
However, there are some attributes and skills that are crucial for a funeral director to possess, in order to provide a high level of service.
We cannot stress enough how important it is for someone to have a positive experience with their funeral director, not only because this is a value we hold dear here at Howard Squires funerals, but because your experience with a funeral director can have a significant impact on your overall grief experience.
Whether the question is what do people really want from a funeral director, or rather, what do people need from a funeral director, we know that the following characteristics are crucial.
Honesty and Transparency
As we mentioned above, a funeral director's role is as a guide and facilitator following the death of a loved one.
A funeral director isn't there to sell you anything you don't already want or upsell you on expensive funeral-related products or services.
However, we have heard stories from clients who had previously used other funeral services and felt they were upsold unnecessary items, such as premium caskets or memorial items.
We do not condone this behaviour within our industry and make a point to train our staff to focus on achieving only the family's wishes, in what they feel is best for their loved one, and what is appropriate for their budget.
At the end of the day, the funeral director should be acting in the role of facilitator, doing all they can to follow your family's wishes, and provide a service that honours your loved one's memory in the way that you envision.
It's important that your funeral director, whoever you choose, is transparent about the process and pricing to ensure there are no surprises and no additional stress during these already challenging circumstances.
If you're feeling pressured, rushed, or in any way uncomfortable with your funeral director, it may be time to consider having an upfront conversation with them, or even changing providers.
Do keep in mind though, people are very different, beliefs and values around funerals differ, and personal circumstances vary.
There are families that will not settle for anything less than the most expensive casket on the market, and others who would simply prefer to put their money elsewhere.
Whatever a family chooses, it is a personal decision, and not one any funeral director can make for them, but rather, they should be helping guide them to decide for themselves.
A funeral director should assist you in making the right plans for your budget and have a range of services to choose from to suit all budgets.
A good way to gauge if a funeral home is transparent with their prices is to check their website, an honest funeral home will have a wide range of products and services listed with their prices.
This way when you're planning a funeral you can decide on what will fit your budget constraints even before you contact them.
See our transparent and affordable funeral pricing and view our Goods and Services brochure:
Accessibility and Capability
Choosing a funeral director who is local might seem obvious to some, but organising a funeral, particularly during a time of grief, can be incredibly overwhelming and certain things can be overlooked.
Having your funeral director close by means the logistics will be a lot easier, as you won't have to travel far for meetings with them.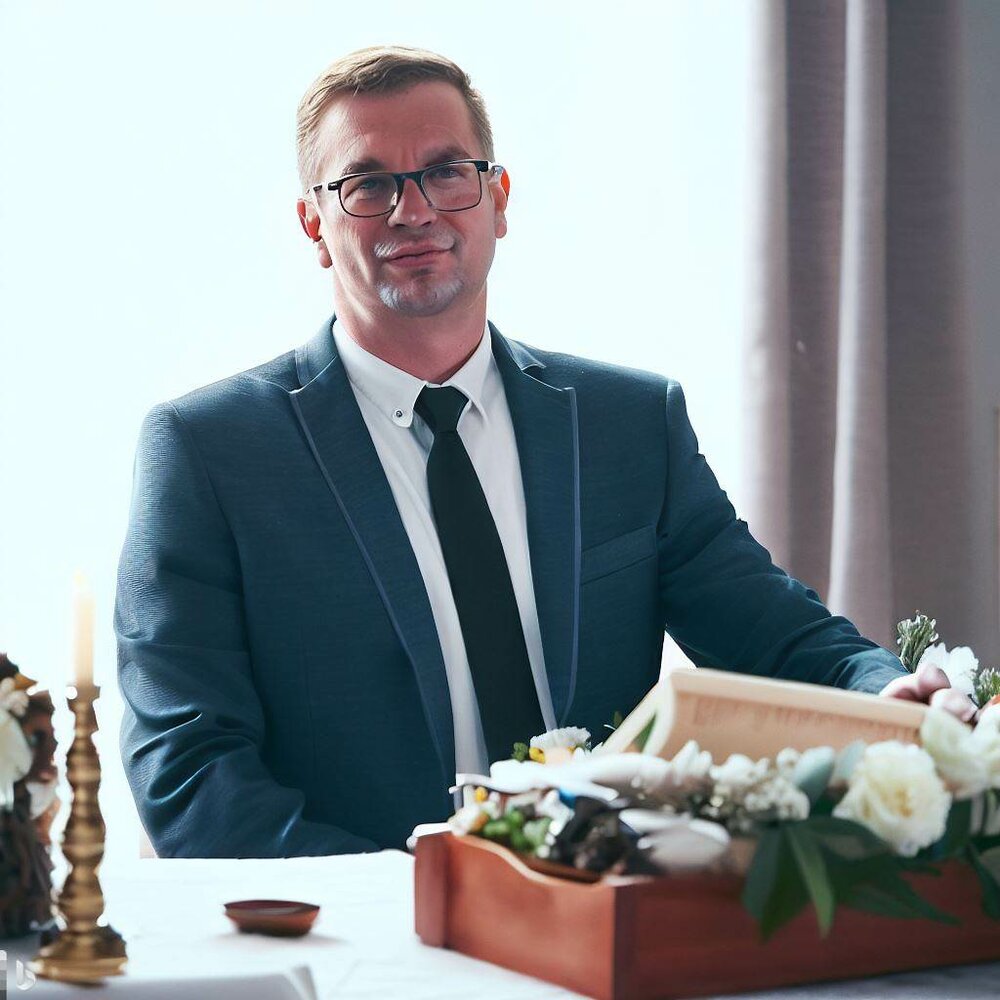 It also means they will be connected with the local community, meaning they will likely be connected to any churches, cemeteries, caterers, or other funeral suppliers in the area.
Choosing a funeral director who is local isn't just about logistics either.
A great funeral director is connected to their local community. They look after the local families and will likely have a network of resources within the community that they can use to provide you and your family with a higher level of support.
This is particularly helpful for those living in regional areas, as your funeral director is likely well known in the community, and therefore you'll be able to find a plethora of reviews from locals who've used their services before.
They can also help to connect you with local support, especially as there is often less services available than in metropolitan areas.
A funeral director who you trust and count on can be an unbelievable blessing, especially if you need to call on them again in the future.
Going through the process of organising a funeral more than once is not something anyone wants, but having a rapport with a funeral director can be incredibly helpful, and comforting, should you need their services more than once.
An accessible funeral director means should you need anything in the lead up to the funeral, during, and any time after, you can get in touch with them for assistance.
Support
And speaking of support, this is of course something that ranks highly on the list of desirable traits when looking for a funeral director.
In many cases, the funeral director is one of the first people on the scene besides family and medical professionals.
The right funeral director has the instinct and the experience to maintain the perfect combination of professionalism and understanding.
This fine balance allows them to deliver a high standard of service whilst providing care and support to your family during a time of great hardship.
This support should be felt from the moment you call, right through to the service and beyond.
Expertise
An experienced funeral director has the knowledge and training to help you navigate the funeral process as smoothly as possible.
Someone inexperienced or ill equipped may have you remembering the service for all the wrong reasons, and in some unfortunate cases, can inflict trauma and prolong grief through their mistakes.
And yes, even the most experienced funeral director started somewhere, but it's the training and processes in place that make all the difference.
When a funeral director is backed by a reputable brand and established processes, you can be assured that they have the training and resources to look after you and your loved one.
With time and experience, comes an understanding and resourcefulness that can't be achieved any other way.
This expertise allows your funeral director to be able to fulfil a broader range of requests, handle delicate family dynamics, better assist with arrangements, find workarounds and troubleshoot issues, and provide a range of other benefits.
There are too many critical elements in the funeral process, from the care of the deceased to important documentation, and more, to leave it to just anyone.
At Howard Squires Funerals, we are the longest serving funeral directors in the Mitchell Shire, and pride ourselves on providing an unrivalled level of care to our client families.
Get to know us.
[About Us]
So, What Do People Really Want From a Funeral Director?
The reality is, it depends on who you ask.
At Howard Squires, because we work tirelessly to ensure our level of care for our client families is constantly improving, we like to check in often and get feedback about their experiences.
This process has not only allowed us to ensure we are providing a high standard of service, but it has also given us some great insight into what people really want from a funeral director.
The reality is, everyone is different and what they want from a funeral director differs too.
That's why at Howard Squires we listen, and we strive to hear the needs and desires of our client families to ensure the process is as simple as possible, and the outcomes are true to their wishes.
If you are thinking of planning a funeral or require any assistance, contact us today.
Previous Posts
The Significance of Cremation Urns in Different Cultures Throughout history, cremation urns have played a significant role in funeral traditions across the globe. Serving not just as vessels for t...