7 Myths To Debunk About Advanced Funeral Planning
Thursday, July 15, 2021
A growing number of people regard advance funeral planning, also referred to as "preplanning," as a logical extension of the process of creating wills and estate plans. Regrettably, there are some misunderstandings around pre-planning a funeral that drive people to avoid this procedure altogether. Instead, there are several benefits that families can avail from the financial and emotional stability that comes with pre-planning last arrangements.
Howard Squires Funerals has addressed seven of the most prevalent fallacies about advance funeral preparation to help you make a more informed decision.
Myth 1: Death is too difficult to discuss
The fact is that it is more difficult for the family if people do not share their ultimate intentions. Planning a funeral in advance can help alleviate a family's pain and confusion in the aftermath of a loved one's death.
Put yourself in your loved one's shoes, or try to remember a time where you had to help plan a loved one's funeral.
If you did not know what they really wanted, or if there were a range of opinions about how certain parts of the funeral should be handled, how were those discussions handled?
In the worst cases, these things can even lead to disputes within families.
Establish a time for this critical talk and begin by emphasising that the objective is to make life simpler for the entire family in the future.
Reiterate that making funeral preparations in advance is a kind gesture that ensures mourning family members are not in a dilemma whether they are honouring the desires of a deceased loved one or not.
Myth 2: It's pointless to discuss death now since it's such a long way off.
It's true, that for many it can seem pointless to discuss a funeral when death feels such a long way off.
It might seem like a needless conversation.
However, it is also true that for many, having the talk about the last preparations for your passing is considerably more difficult when death is approaching.
Bringing up the matter with family members early in life facilitates discussion since there is adequate mental and temporal space between the subject and its actuality.
Making funeral arrangements when one is still relatively well may also help transform a funeral into a celebration of life, rather than a focus on the anguish of death.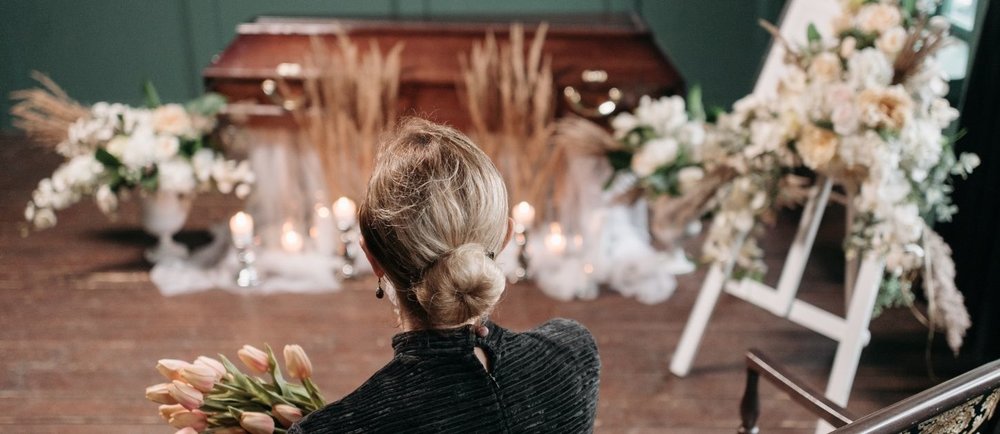 Myth 3: Financially stable individuals do not need to pre-plan their funerals.
The motivations to prepare ahead are universal, regardless of one's financial situation.
Making last preparations in advance guarantees that the funeral will be done according to the deceased's desires, assists loved ones in avoiding unnecessary purchases of products or services, and locks in current pricing if they want to finance their prearrangement.
This significantly reduces stress and unnecessary expenditure for the family left behind in a time that will already be one of the toughest moments of their lives.
It is hard to anticipate whether a major illness, an accident, or an economic slump will affect one's income and capacity to pay for funeral expenses.
Paying in advance assures that the service will be provided and eliminates the need for family members to spend their own cash to cover charges.
Myth 4: The family has already decided whether to have a burial or cremation.
The option of burial or cremation is only a tiny component of a person's last arrangements.
Which location does the individual desire for their remains to be buried, interred, or dispersed? Is it their wish that their ashes should be stored in an urn?
Do they desire a funeral or memorial ceremony for friends and family to pay their respects and honour their memory?
Does the service take religious or cultural traditions into account?
What type of music and hymns should be performed during the funeral?
Are there any particular readings they wish to include?
Should the tone be solemn or joyous?
Responding to these and other questions can assist in ensuring that all of a person's final desires are carried out.
Myth 5: They'll be gone regardless of the plans made.
While it is true that a loved one who dies will not see their funeral arrangements carried out, this does matter greatly to the family and friends left behind.
If you have ever had to plan someone else's funeral, you will know that for the most part, discussions centre around trying to make sure you plan something that the deceased 'would have liked'.
Advance funeral planning takes this guesswork out of the equation.
Unless family members are confident of their loved one's ultimate wishes, the resultant confusion can result in conflicts, disagreements, and further stress during an already difficult time.
Even if a person does not have strong feelings about what should or should not be included in their funeral ceremony, clarifying these details early will give vital clarity for their family members.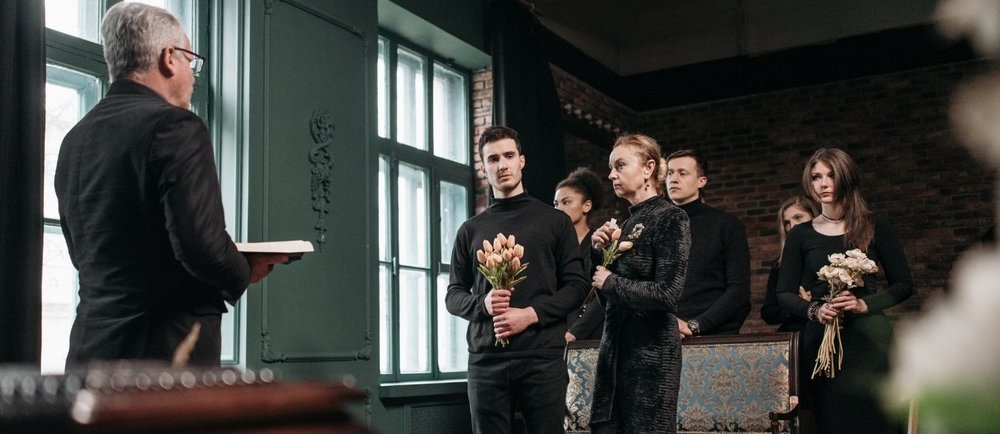 Myth 6: He or she has already acquired a burial plot at a cemetery.
Possessing a cemetery plot, mausoleum crypt, or columbarium niche addresses solely the ultimate resting place of a deceased person.
Final plans entail much more.
For instance, if a person chooses to be buried, it is critical to consider the kind of coffin they like, the attire they wish to wear, the words they wish to have on their burial marker, and the style of celebration, service, or memorialization they desire. A service that is prepared in advance will incorporate all of the final arrangements.
Myth 7: It makes no sense to plan now since they may relocate.
This is not so much a myth but a valid concern which, nonetheless needs to be eased.
If you relocate interstate, you can adjust your Pre-Paid Funeral Plan. Your Funeral Director can assist you in moving your plan to a different Funeral Director. However, prices cannot be guaranteed on transfers due to pricing differentials in every country and metropolitan region. The money must remain in the secure investment arrangement you have made and be accessible to the new Funeral Director at the time of the funeral.
Simply said, there is no need to delay finalising plans. Whether the objective is to guarantee that one's desires are followed out or to shield one's family from having to make tough decisions during a time of grief, early planning is a wise and kind act.­
If you are thinking about prearranging your funeral plans, contact Howard Squires Funerals today.
We know every family is unique.
A personalised service sets the stage for enduring tributes.
Howard Squires Funerals is a kind and polite firm that offers guidance and assistance when you need it most. We provide a wide selection of services, each of which is reviewed in detail and customised to meet your specific preferences.
The breadth of financial choices we offer will provide you with a peace of mind. With confidence, you may be certain that all arrangements will be completed.
Previous Posts
Types of Funeral Services: Church Funeral Service: A church funeral service is held in a place of worship and is a popular choice for those who are actively involved in a religious community. Adv...